Mantis©
Here's my camera...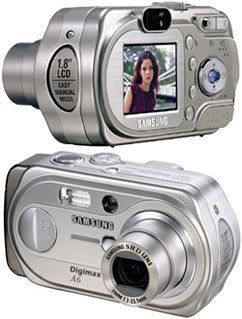 And a shot of my wee fella "Barnie"...

Egg

Posts: 4
Joined: Thu Oct 19, 2006 12:22 pm
Location: Texas Gulf Coast
Awesome picture Mantis! I'm in the market for a new camera, I might have to check those out.
Master Shrimp Nut

Posts: 2296
Joined: Wed May 24, 2006 5:37 pm
Location: California, USA
Very nice photo

! Thanks for the tip on the camera, I need to get one soon.
Shrimpoholic

Posts: 380
Joined: Thu Sep 07, 2006 12:49 pm
Location: G.R. Michigan
Contact:
Nice mantis Mantis!

Great shot. How long did it take you to do that? I know that for some cameras, it can take several attempts to take as shot, to avoid blurryness.
Truely stunning photo.
-John