I have been reading all of the threads on here...I Love this forum!!!!!
Anyway, I have a Canon ESO Rebel XT...10 megipixel? I think...I really know my camera...just a brain fart right now, and the camera is at home...it came with a 18?/55 lens and a 55/200(300?)...can post more details later...I have taken some pretty good macro shots with it, but really tiny (betta fry or new hatched Ghost Shrimp)...no matter what I do, I can not get it to focus...I have even tried manual focus, and it just won't focus that tiny! I would love to have a macro lens, but right now, I am saving for a 150g FW tank. Any suggestions? Do I need to get further away from the tank? I am a pretty good photographer, and usually get drafted to take the pictures at birthdays, family gatherings and I have done about 6 weddings for friends...it is just my little obsessions that I am having trouble with. HELP PLEASE!
Here are just a few Macro pictures...
Worm thing is now gone, and she is doing fine...
This is before the "ribbon" showed up...same shrimp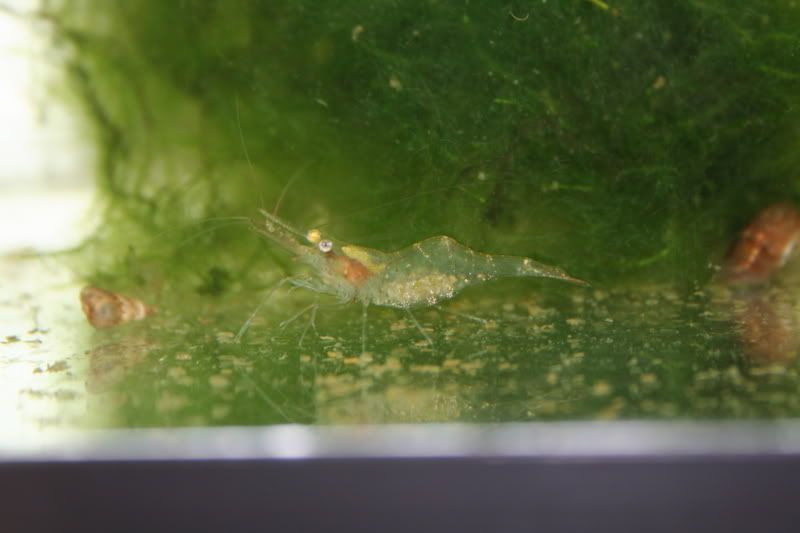 This is a newly hatched Ghost Shrimp...believe it or not...
This is another one...
Thanks,
Lori