Hi guys, I have two Bamboo shrimp (Atyopsis moluccensis) named "Buzzy" and "Bambi." Buzzy is brownish while Bambi is reddish-orange and they have a couple of other differences to tell them apart. I thought the brownish one would turn reddish-orange after he/she's been with me a while, but he/she rarely takes on that tinge. They do change colors, but it's more like they change the intensity of their color, becoming darker or lighter. It can vary throughout the day, looking different in different lighting. They seemed to be mature when I got them and are a little over 3 inches long. I have no idea whether they are male or female, but if I were to judge by their fuller carapace over their pleopod area, I'd guess female.
Buzzy tends to be brownish.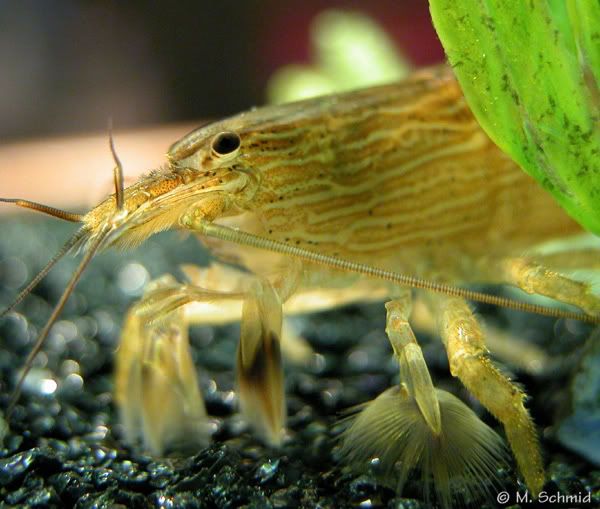 A small window of time when the late afternoon sun hit the aquarium.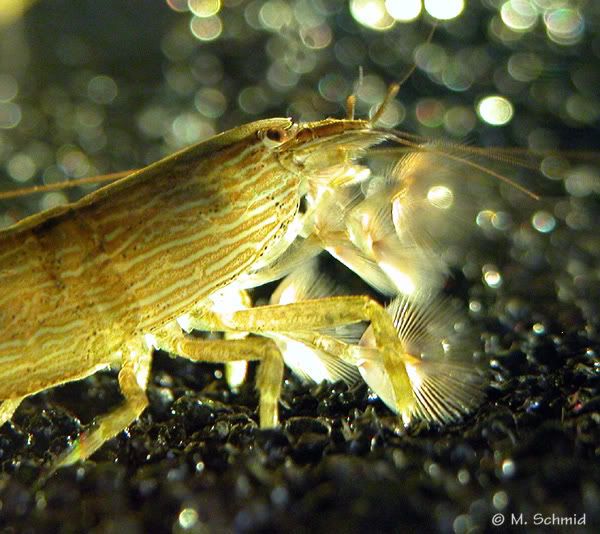 Bambi is reddish/orange and has a white dots on each side.
The dragon look.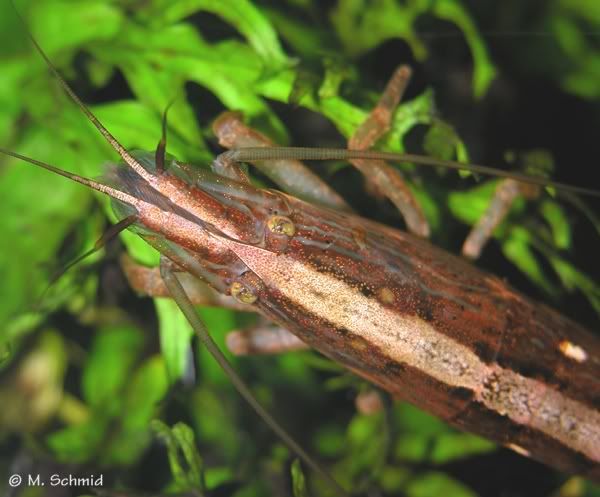 No, those are not little white worms! Buzzy's filtering where part of the water comes out, those are motion-blur bubbles.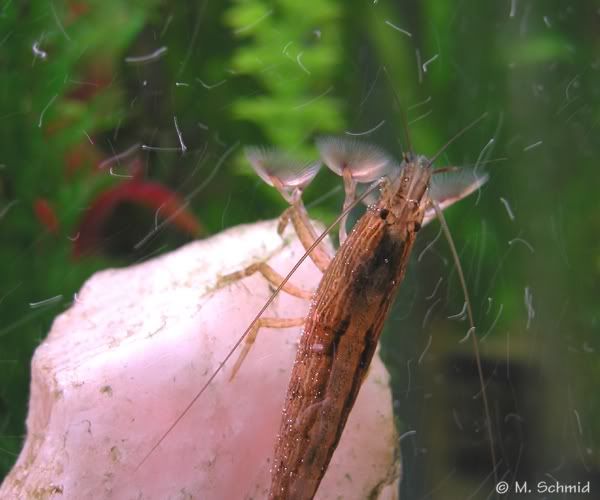 Their fans look quite delicate considering their somewhat clumsy body.
They're strange but very interesting creatures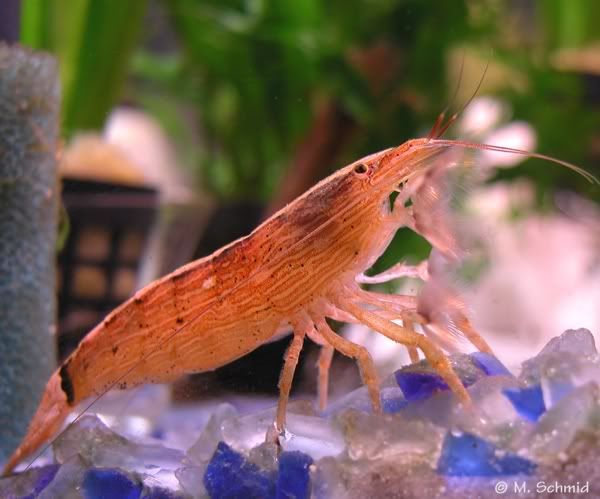 Just got this pic of Buzzy's molted exoskeleton. After moving into a larger tank the two seemed quite happy. Then about a week later, Buzzy stopped eating and moving around. I thought "Oh no, what's wrong?" But just like my Macrobrachium, apparently they have reduced activity before a molt. The next day, Bambi did the same thing, less activity, then a molt.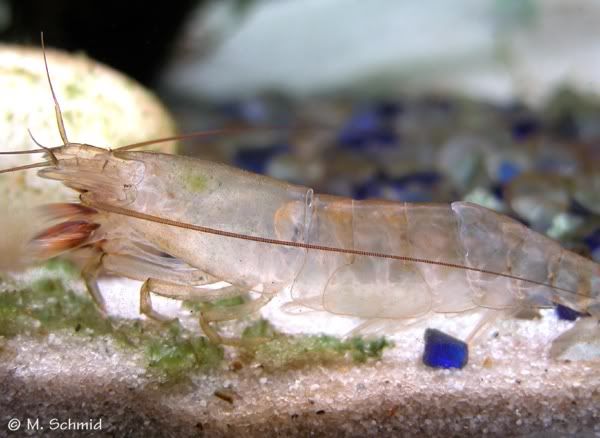 I've given up trying to take pics of the molting process - basically a movie would better depict the event. They must literally jump out of their skin once the carapace on the top of their head area splits open. The most I've witnessed is the split open carapace on my Macrobrachium and when I looked closer, the shrimp started vibrating. I thought she was having convulsions or something! I ran to get the camera which took only 5 seconds, but by the time I got back to the tank, she had already hopped out of her shell.
-GB